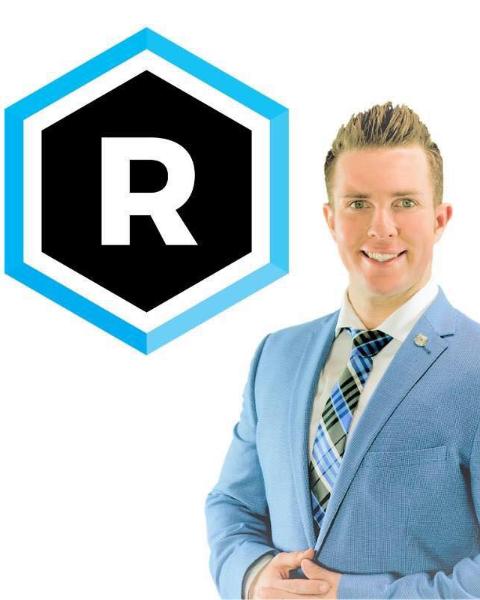 RIECKMANN REAL ESTATE GROUP, INC.
4040 Spencer Street
Appleton
54914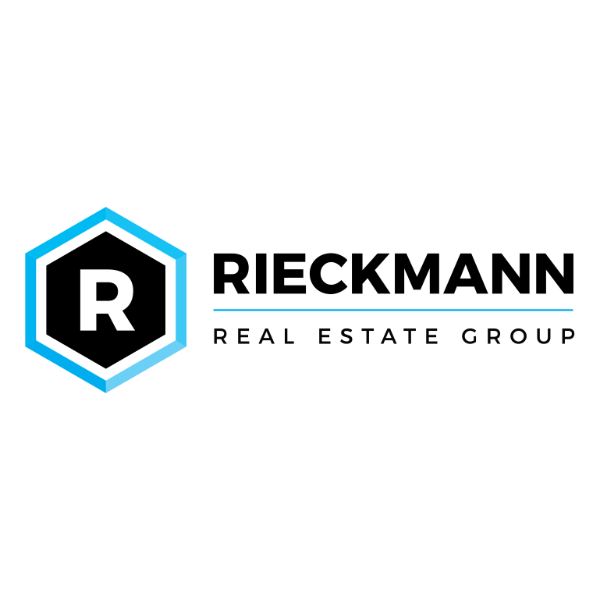 Let Darren Guide You Home
Search for Real Estate in and around Greater Northwoods
Residential
Any
Single Family
Half Duplex
Townhouse
Condo/Apartment
Full Duplex
Triplex
Fourplex
Mobile
Modular
Lots/Acreage
Farm
Recreational
Commercial
Any
Building Only
Building & Land
Business & Leasehold
Business & Property
Business Only
Land Only
Multi-Family
Industrial
Min Price
Any Price
$25,000
$50,000
$75,000
$100,000
$125,000
$150,000
$175,000
$200,000
$250,000
$300,000
$350,000
$400,000
$450,000
$500,000
$550,000
$600,000
$650,000
$700,000
$750,000
$800,000
$850,000
$900,000
$950,000
$1,000,000
$1,250,000
$1,500,000
$1,750,000
$2,000,000
$2,500,000
$3,000,000
$4,000,000
$5,000,000
$6,000,000
Max Price
Any Price
$25,000
$50,000
$75,000
$100,000
$125,000
$150,000
$175,000
$200,000
$250,000
$300,000
$350,000
$400,000
$450,000
$500,000
$550,000
$600,000
$650,000
$700,000
$750,000
$800,000
$850,000
$900,000
$950,000
$1,000,000
$1,250,000
$1,500,000
$1,750,000
$2,000,000
$2,500,000
$3,000,000
$4,000,000
$5,000,000
$6,000,000
Min
Any
200 Sqft
300 Sqft
400 Sqft
500 Sqft
600 Sqft
700 Sqft
800 Sqft
900 Sqft
1,000 Sqft
1,100 Sqft
1,200 Sqft
1,300 Sqft
1,400 Sqft
1,500 Sqft
1,600 Sqft
1,700 Sqft
1,800 Sqft
1,900 Sqft
2,000 Sqft
2,500 Sqft
3,000 Sqft
3,500 Sqft
4,000 Sqft
4,500 Sqft
5,000 Sqft
6,000 Sqft
Max
200 Sqft
300 Sqft
400 Sqft
500 Sqft
600 Sqft
700 Sqft
800 Sqft
900 Sqft
1,000 Sqft
1,100 Sqft
1,200 Sqft
1,300 Sqft
1,400 Sqft
1,500 Sqft
1,600 Sqft
1,700 Sqft
1,800 Sqft
1,900 Sqft
2,000 Sqft
2,500 Sqft
3,000 Sqft
3,500 Sqft
4,000 Sqft
4,500 Sqft
5,000 Sqft
6,000 Sqft
11749 Eliason Rd
Bed: 2
Bath: 1
Price: $120,000
Experience the ultimate haven for outdoor enthusiasts with this remarkable 2bed 1bath renovated year round cottage, nestled on a quiet scenic property. Fantastic location, only 1 1/2 hours from the Fox Valley & less than a quart mile from Crooked Lake & snowmobile trails, you'll relish the convenience of town amenities while embracing adventure at your doorstep. Spacious 2car detached garage, providing ample ...
404 Cottage St
Bed: 2
Bath: 1
Price: $140,000
Pending
This sweet, well-kept home has plenty of room for entertaining dinner guests, watching football games with friends in the large living room or relaxing in the fenced in backyard as the sun goes down. Like the idea of being able to walk or bike the River Bend Trail out to Council Grounds or downtown Merrill? It's just a block away! Need a main floor laundry room? It has that too!
Buying a house requires a lot of time and effort, but these 7 steps can help make the home buying process manageable and help you make the best decisions possible.
Step 1: Choosing a Real Estate Agent-
Talk about overwhelming, there are hundreds of Real Estate Agents in the area to choose from. How do you know which one will be the best fit for you - Simply put, the proof is in the numbers. Consider years of experience, the number of deals completed and price range of homes sold. Why are these factors important? A Real Estate Agent with experience in the field, or working with a reputable Real Estate Team, has certainly perfected the home buying/selling process. There isn't much that could be thrown their way that they haven't seen before! Beside the numbers, here are a few key factors in continuing the relationship you have with your Real Estate Agent: - How well do they communicate? Do they answer their phone? - Have they purchased Real Estate or worked with Buyers/Sellers in the same price range you are in? - Do they give you good vibes? Do you LIKE them? You'll be spending a lot of time with this person, so you'll want to make sure you enjoy the time spent
Step 2: Next up - Meet with a Lender to find out what your financial options/buying capacity is.
Ok. So you're ready to buy a house - the big questions...How do you plan to pay for it?? Let's talk about Money. Truth is, there are many types of financing available, and while Real Estate Professionals are very familiar with the options out there and how they can affect the home-buying process, it is best to meet with your lender to determine what type of loan is the best for you. Here are some basics!
Conventional: This is a home loan not secured by a government agency or entity, but rather guaranteed through a private lending corporation (Banks, Lender Credit Union, Etc.) or the two Government sponsored entities, Fannie Mae or Freddie Mac Options of Fixed or Adjustable Rate Financing. This program assists approved lenders in providing low and moderate-income households the opportunity to own adequate, modest, decent, safe and sanitary dwellings as their primary residence in eligible rural areas.
WHEDA: has mortgage programs tailored to your individual needs. Whether you are purchasing, refinancing, first time or repeat buyer there are multiple loan programs WHEDA offers. It is best to sit down with a qualified lender partner to learn more.

FHA: "FHA home loans can help you get into your first home, refinance an existing home loan or help you into a cash-out refinancing loan for improvements on your existing home. Applying for a FHA mortgage isn't like the process for getting a conventional loan, mostly because FHA loan guidelines are more flexible. FHA loan applications can be more forgiving of past credit mistakes and you'll pay less out of pocket for down payments that with conventional loans." - FHA.com While the FHA guidelines for application are more flexible, it is important to note that not all properties will qualify for a FHA loan.
V A: VA helps Servicemembers, Veterans and eligible surviving spouses become homeowners. VA Home Loans are provided by private lenders, such as banks and mortgage companies. VA guarantees a portion of the loan, enabling the lender to provide you with more favorable terms. With so many loan options to choose from, we would highly recommend meeting with a qualified lender to learn more and to ultimately choose a loan program that will be best for you!

Step 3: Writing An Offer

It is a daunting task. How do you make sure, as the buyer, you are purchasing exactly what you expect? Below are the top 4 contingencies to consider when writing an offer on your next home.
Writing an Offer top 4: There are a multitude of inspections to consider negotiating for when purchasing a home. The most common - the Home Inspection. Others to consider - Radon, Mold, Foundation, Etc. There are many options when it comes to financing! The biggest question to answer - How will you be paying for the property...with a Home Loan or Cash? If you are taking out a loan - what type of loan? If you are planning to take out a home loan in order to purchase the property, your bank will surely require an appraisal. An appraisal is an opinion of Home's Value. The Lender is responsible for ordering & scheduling the appraisal.

Home to sell ? Do you currently own a home, and would you have to sell it in order to purchase your next one? If so, You will want this to be written into the offer. Not sure? You will want to sit down with your lender to find out what your options are.
Additional Contingencies: INSPECTION FINANCING APPRAISAL HOME SALE ADDITIONAL CONTINGENCIES - Home Warranty - Survey - Insurability - Flood Plain/Wetland - Well, Water, Septic Inspections

Step 4: Accepted Offer What Now?
Here's an example of what you can expect once your offer is accepted!
1. Earnest Money: a. Amount: Typically 1% of Purchase Price b. Payable to: Listing Broker c. Held in Trust Account & Applied to Purchase at Closing Request from your Lender and send it to your Real Estate Professional. Must be received no later than 5 days from offer acceptance.
2. Pre-Approval Letter: Request from your Lender and send it to your Real Estate Professional. Must be received no later than 5 days from offer acceptance.
3. Home Inspection: a. Recommended to be completed as soon as possible. b. Typical Deadline is 18 Days after Offer Acceptance c. A List of Home Inspectors will be sent to Buyers as a starting point. d. Be sure to notify your Real Estate Professional of the date/time of the home inspection, so they can confirm the appointment with the Seller.
4. Meet with Your Lender: Ensure all paperwork is complete. Ask that they send an insurance binder to your lender as soon as possible
5. Find a Home Owners Insurance Provider: Opinion of the Home's Value a. Deadline: 30-40 Days after Offer Acceptance b. Lender is responsible for ordering & scheduling appraisal.
6. Appraisal: Letter given to Buyer directly from their bank stating they have approved the loan to purchase their home! a. Deadline: 35-45 Days after Offer Acceptance b. Be sure to send your Loan Commitment Letter to your Real Estate Representative as soon as you receive it. You will have to give them permission, in writing to release the loan approval letter to the Seller as proof of financial commitment.
7. Financial Commitment: Letter given to Buyer directly from their bank stating they have approved the loan to purchase their home! a. Deadline: 35-45 Days after Offer Acceptance b. Be sure to send your Loan Commitment Letter to your Real Estate Representative as soon as you receive it. You will have to give them permission, in writing to release the loan approval letter to the Seller as proof of financial commitment.
8. Schedule Closing: a. Location: Title Company, Real Estate Office or Lender's Office b. Date: Day of Closing as per the Offer. c. Time: Typically recommended Buyers close in the morning - More time to move in! Make sure to complete change of address form & mail forwarding
9. Change Mailing Address: Make sure to complete change of address form & mail forwarding
10. Utilities: Will need to be transferred into your name. Please contact the utility companies as soon as closing date/time has been confirmed.
11. Final walk through You are entitled to complete a final evaluation of the property you are purchasing, to ensure it is in the same condition as the day you wrote an offer.
** Your Real Estate Professional Will Be With You Every Step Of The Way**
Step 5: Close the Sale
At closing, you will sign all of the paperwork required to complete the purchase, including your loan documents. It typically takes a couple of days for your loan to be funded after the paperwork is returned to the lender. Once the check is delivered to the seller, you are ready to move into your new home!
MLS
A Real Estate Professional has exclusive access to the the Wisconsin MLS. This is incredibly important. Through your Realtor, you will be granted exposure to thousands of listings in the North East Wisconsin Area as well as through out the entire State along with Northern Wisconsin. If it's Listed, Your Realtor can show it! MULTIPLE LISTING SERVICE

Are you still manually searching several times a day for the newest listings?

If you answered 'Yes' , you could be missing the boat in this fast-paced, low inventory market we're in. So you don't miss the boat your Real Estate Expert uses Paragon's Collaboration Center. This tool provides you with the newest listings as soon as they hit the market! These listing alerts are determined by your own custom search set up by your Real Estate Expert. The desired search criteria for you is set in Collaboration Center to give you the listing information exactly based on your needs and wants. First alert emails will give you the edge to view homes before most other buyers!

https://linktr.ee/Darrensellshome
OUR MISSION
Working with clients of Waterfront, Rural Homes, or Hunting Land throughout Wisconsin. The Rieckmann Real Estate Group is made up of close-knit agents with a strong commitment and belief in what we do. Our goal is to exceed clients' expectations during the home buying and selling process by establishing the spirit of teamwork, modernization and integrity. We strongly support each other and each other's clients, giving you access to experience and resources much greater than a single agent could provide. 371 Buyers & Sellers Happily Served in 2020 Over $72 Million in Total Sales.
Brand Awareness:
"Bringing buyers to you"
TV Commercials on local North East Wisconsin News Channels, Billboards though out the Fox Cities and surrounding areas, a top notch Website, the combination of these 3 offer supreme brand awareness. Rieckmann Real Estate Group stands out among the other companies and teams with our powerful reports and powerful branding which drive in additional buyers to your home!

Professional Video and Photography:
Listings with Professional Photos and video sell for More MONEY - Not only that, they sell QUICKER!

First Impressions are Everything! Your Photos are often the very first impression for prospective buyers and once a poor first impression is made, it is hard to change. At Rieckmann Real Estate Group, we have our own professional photographer on staff -Mandy Woelfel. She will shoot a full swathe of images & edited for quality. There's no time to waste, once the photos are completed they go directly online to sell your home. Remember, a potential home buyer will not be thinking about why they love a photo; they will only know they love it!

Showcasing Properties From The Sky:
Ariel Photography presents your home in a truly unique manner, giving an exclusive perspective on your home, your neighborhood and your community! Drone use can create more effective and attractive pictures by combining GPS-features to provide information while highlighting important property features, such as acreage, water front, lot lines or landscaping. A well captured shot looks incredibly professional, and can easily generate the interest of customer that you simply can not from the ground-based photography.

MLS:
Your Home will be listed on the Wisconsin MLS with precise attention to detail. This is incredibly important. Your home will be exposed to over 1,500 Realtors, which in turn grants you exposure to thousands of Buyers in the North East Wisconsin Area as well as through out the entire State. If you aren't listed on the MLS - you don't exist.

Social Media:
TOP NOTCH WEBSITE A strong online presence is valuable to reach prospective buyers. Our well-designed website promotes our listings as a priority allowing us to reach targeted customers. Potential buyers can search around-the-clock with our quick and easy navigation without breaking a sweat.

It's a matter of focusing on where the customers are spending their time: ONLINE
There is a ton of value behind social media marketing. The potential buyer pool available is unprecedented compared to any other marketing tool out there. Internet marketing, through social media, has infused every aspect of our daily lives. We turn to search engines for everything we need, from dinner reservations to buying groceries. And that is no different for Buyers and their home search. These trends have proven to be incredibly beneficial for Sellers. Facebook, YouTube, Instagram and Twitter are excellent platforms for driving awareness and boosting engagement with your listing. RREG offers paid advertisements on our Social Media pages to get your home in front of upwards of 5,000 people in your area, in less than 48 hours

Darren Barany epitomizes integrity, energy, hardwork and creative service in every detail of your real estate transaction. Darren grew up in Ashland Wisconsin and started his sales habits at an early age of 11 working in the family business. He has continued to rise early in his career and building a successful business over the past 8 years. He has worked in every aspect of the industry representing sellers, investors, buyers in the commercial and residential market. Darren is a family man and natural athlete. He loves fitness an health, extreme snowmobiling and being outdoors. If he is not working with clients like you can be sure to find him playing in the snow or at the gym and with family. When you work with Darren no matter what your goal is with your real estate transaction you can count on him and his team to initiate communication and ensure success in every detail of the transaction from the first phone call to closing. He leads, trains, sells , motivates better than anyone. His goal in 2021 is help customers like you no matter if it is a $5,000 transaction or over a 1 million. Darren sells home throughout Wisconsin.

In addition, I have an entire support staff behind me with the Rieckmann Real Estate Group. You are able to utilize my buyer manager, listing manager, professional photographer/videographer, professional stager and more... I will educate you in the process, providing you with the knowledge & resources to make the best real estate decisions possible.
!Home.view_full_search_screen!